Cherie Zheng is a hybrid, ambidextrous communication designer with a passion for

branding

,

marketing

,

packaging

,

and experience design

.

She is dedicated to bringing creative visions to life; creating ideas and experiences that

look and work beautifully

.





Singapore is a melting pot of cultures, with Chinese, Malay and Indian ethnic groups comprising its socio-cultural fabric. It is well-known to be a society where a hybrid of cultures and communities of different faiths and beliefs co-exist and live harmoniously.

This set of stamps was chosen and commissioned by Singapore Post (Singapore's designated Public Postal Licensee) to be reproduced and circulated nation-wide. The stamp issue celebrates the rich diversity of festivals in the city, with four major festivals graphically depicted—Chinese New Year, Hari Raya, Deepavali and Christmas.




Click to see full project >
Citigems
A time-honored Chinese tradition, giving gold holds deep significance as it symbolises a gift of prosperity and well-being. Gifting is a gesture of heartfelt love and care, the gift itself would embody a sentiment, an emotion, and many a times, a story.

For the launch of a commemorative limited edition set of Gold Bars celebrating the Peranakan culture, Citigems needed a well-designed packaging that was equally respectful and unique.



The project won the prestigious Singapore Packaging Star Award, a national award by the Packaging Council of Singapore which honours companies with innovative and creative packaging designs. It also won two awards in the Consumer Packaging Category of the AsiaStar Award for Packaging Excellence organised by the Asian Packaging Federation.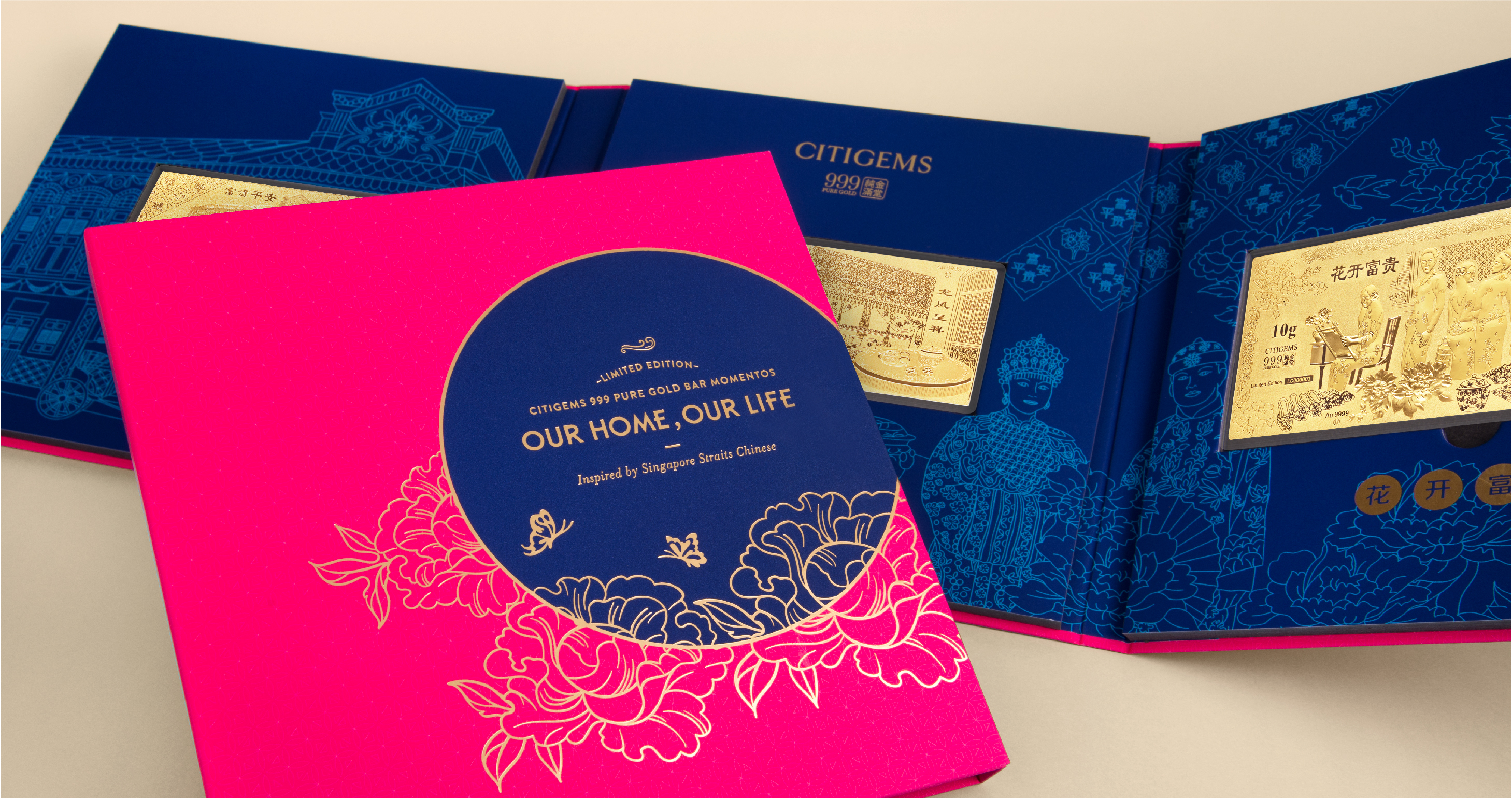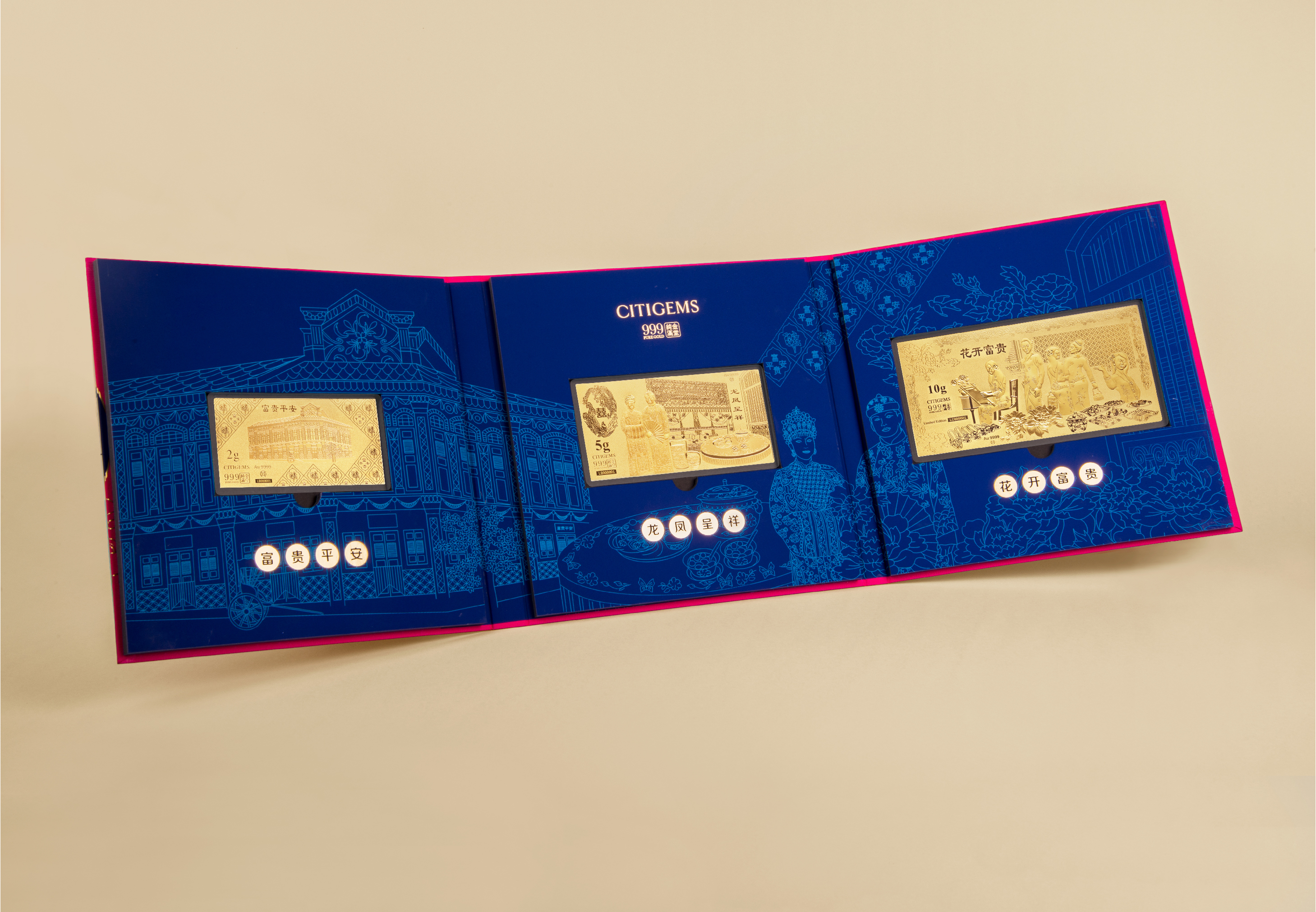 Wabi Sabi
Wabi sabi is a self-initiated passion project inspired by the Japanese philosophy on the acceptance of transience and imperfection. It was a creative and meditative avenue for my friends and I to embrace the simple realities of life through craft creation: that nothing lasts, nothing is finished, and nothing is perfect.